Our Industry
Interested in shaping and promoting Canada's marine industries and shipbuilding? 
Your national source for Canadian shipbuilding and marine industry jobs.
Make connections with other members and learn something new at our seminars.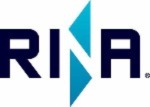 RINA is a founding member of IACS (International Association of Classification Societies) and operates on behalf of 122 flag authorities. In addition to the provision of classification and statutory certification, we deliver value added services to the shipping industry and are rated among the top performing classification societies. RINA's technical competence, attention to quality, focus on innovation are the pillars that support shipping on the path to digital transformation and decarbonization.
Hayes Stuart Inc. is a RINA Company. Hayes Stuart Inc. was stablished in 1929 in Montreal QC, is a correspondent of the most important P&I / H&M clubs, is a Lloyds Agency in Montreal and Halifax, provides a full range of marine and cargo surveys, serves its clients with quality timely services in Canada and abroad.
Join today
Reap the benefits of having your voice be heard in Ottawa, get the competitive edge with our member-only promotions, and instant access to requests to proposals and more, by joining CMISA today. 
Thanks to our sponsors
This site is made possible by: