Our Industry
Interested in shaping and promoting Canada's marine industries and shipbuilding? 
Your national source for Canadian shipbuilding and marine industry jobs.
Make connections with other members and learn something new at our seminars.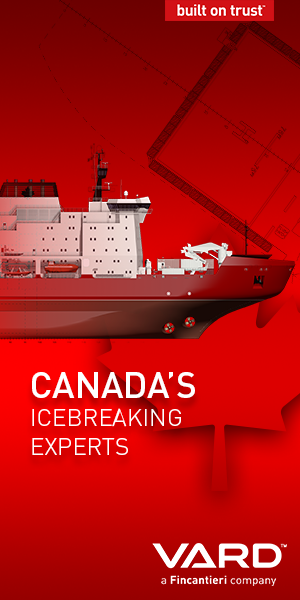 Vard Marine Inc. is a consulting naval architecture and marine engineering company established in 1983 and is a wholly owned subsidiary of VARD Group AS in Norway, a Fincantieri company. These partnerships give us access to a design and construction database from both VARD Group and Fincantieri that we can bring to projects worldwide.
Since its inception, Vard Marine has established an impressive client base, including shipbuilders, ship owners, ship operators and government agencies.  The company offers professional design engineering and shipbuilding technology services to clients throughout North America and internationally. 
Vard Marine specializes in the development of advanced technologies and its application to vessel designs for both commercial and military vessels.  To meet the high level of expertise required to provide innovative and effective solutions to clients' demands, Vard Marine employs more than 120 people between its three offices in Vancouver, BC, Ottawa, ON and Houston, TX. 
For more information, please visit www.vardmarine.com
Thanks to our sponsors
This site is made possible by: