Our Industry
Interested in shaping and promoting Canada's marine industries and shipbuilding? 
Your national source for Canadian shipbuilding and marine industry jobs.
Make connections with other members and learn something new at our seminars.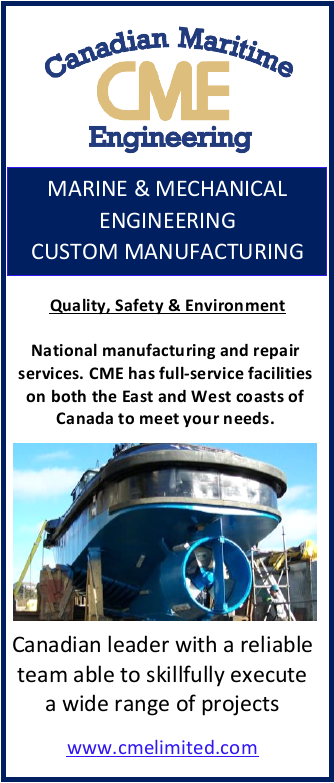 Canadian Maritime Engineering has maintained throughout its history high levels of excellence and quality workmanship serving the marine industry. Whether it is a state-of-the art Aluminum Catamaran, landing craft, fire boat, or an ice strengthened commercial tug boat, CME has the capability and experience to build for you! CME builds vessels from 20-200 ft. Our top-quality performance and reliable vessels are made from high marine grade materials and designs tailored to meet flag state or classification regulations and client requirements. With a total of 4 shipyards located coast to coast, CME is one of Canada's primary ship repair and boat building companies. CME has the capacity to carry out the full scale of repair and maintenance on any type and size vessel or offshore platform. All of our shipyard facilities have full machine and fabrication shops
Join today
Reap the benefits of having your voice be heard in Ottawa, get the competitive edge with our member-only promotions, and instant access to requests to proposals and more, by joining CMISA today. 
Thanks to our sponsors
This site is made possible by: