Registration for this event has passed
REGISTRATION IS NOW OPEN!
Mari-Tech 2023 Conference and Exhibition: EVOLUTION THROUGH TECHNOLOGY AND TALENT – is coming to Vancouver, BC, April 18-20, 2023.
Do you want to reach a new level of professional engagement and networking in Canada's marine engineering community? Join us to imagine, create and discuss ideas at Canada's leading marine technical conference, presented by the Canadian Institute of Marine Engineering for over 40 years.
REGISTER TODAY AT:
https://mari-techconference.ca/register/
Reasons to attend:
Take away innovative ideas with a program full of highly practical keynote, technical, interactive and panel sessions with some of the most innovative and strategic minds in the profession
Join cutting-edge exhibitors and leading innovators on the Exhibition Floor
Reconnect with other highly-motivated colleagues in marine engineering, at the many unforgettable networking events
FULL PROGRAM DETAILS:
https://events.canplaninc.ca/Mari-Tech2023/program
View Online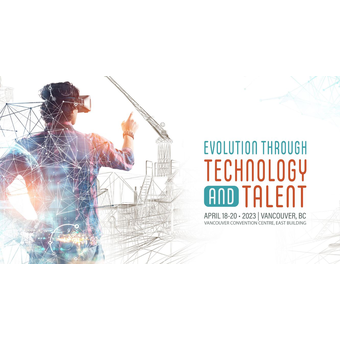 1055 Canada Pl, Vancouver, BC V6C 0C3, Canada