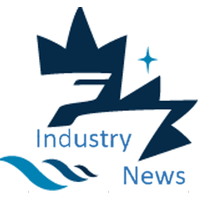 The deadline to submit a formal written response to the Discussion Paper: Marine Pollution Preparedness, Response and Recovery (MPPRR) is May 31st, 2023. This deadline is fast approaching and we want your feedback on some key questions to help develop a new coordinated framework for marine pollution incidents.
In January, the Government of Canada posted a Discussion Paper that contains a proposal to develop a national coordinated system to prepare for, respond to and recover from marine pollution incidents that involve oil and/or hazardous and noxious substances.
The coordinated system will clearly define the roles and responsibilities for all partners involved – includes developing a formal role for Indigenous communities – to ensure that the response to marine pollution incidents is timely, efficient, and minimizes the impact on human health and the environment. The coordinated system will not impede on provincial jurisdictions but allow us to work together on common objectives.
Please contact us if you have any questions. We encourage you to review our proposal and provide a written response to the key questions to our inbox: OPPMPPRR-PIRCPMPPO@tc.gc.ca
We look forward to receiving your feedback by May 31st, 2023. Providing a formal written response is the first of many steps in creating the coordinated system. Please feel free to distribute the Discussion Paper to any community members, colleagues or partners that may be interested in this initiative.
Link to the Discussion Paper: Marine Pollution Preparedness, Response and Recovery and Key Questions
---