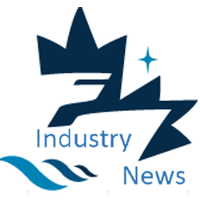 The Innovation for Defence Excellence and Security (IDEaS) program and Canadian Special Operations Forces Command (CANSOFCOM), on behalf of Canada, will be hosting the Fall 2021 NATO Innovation Challenge – The invisible threat: Countering cognitive warfare. The theme of this pitch-style event is understanding and protecting the cognitive domain.
NATO is looking for tools and measures to identify, assess and protect against attacks on NATO forces and NATO Allies in the cognitive domain.
Successful innovators will pitch their best solutions and tools to a panel of experts from NATO countries.
On top of international exposure and cash prizes for the best solutions, there will be special recognition for the top "Made in Canada" solution. In order to be considered for the additional Canadian prize, a subsequent eligibility criteria will be applied. For more information on eligibility, visit the IDEaS Web site.
Tap into an engaged audience that could lead to meaningful contacts with the international community!
To apply, visit the NATO Innovation Challenge Page.
Submit your entry by Thursday, October 21, 2021.
The IDEaS Team
---