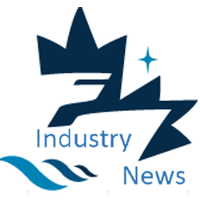 As part of the Oceans Protection Plan, the federal government's 2022 budget announced our intention to make changes to the Canada Shipping Act, 2001. These proposed changes take into account comments from Indigenous peoples, coastal communities, and marine stakeholders in all coastal regions over the past few years.
We are interested in your views on these potential legislative changes and invite you to read the discussion paper on these proposed changes.
If your organization would like to learn more about these proposed legislative changes, we will be hosting virtual engagement sessions on the following dates:
National Session (English) – September 12th, 2022 (1:30 – 3:00pm EDT)
National Session (French) – September 13th, 2022 (1:30 – 3:00pm EDT)
If you are interested in participating in a virtual engagement session, we kindly ask that your organization complete the form and indicate your preferred session by August 31st, 2022. We will follow-up with registrants to provide further information.
If you have difficulties accessing the discussion paper, have accessibility requirements, or have other questions about the engagement sessions, you may send an email to: tc.opplegis-legisppo.tc@tc.gc.ca.
Thank you and we look forward to hearing from you on the proposed changes to the Canada Shipping Act, 2001.
View Discussion Paper
---