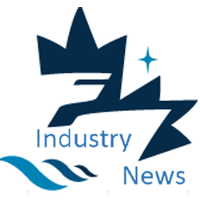 Seaspan Shipyards has recently provided an in-kind donation of equipment and materials to Camosun College, which will ensure hands-on learning opportunities for students as they prepare for in-demand careers in pipe trades and sheet metal. These surplus supplies, including commercial-grade pipes, fittings, sheet metal and machinery give students the opportunity to train using materials on the same scale and quality used in Seaspan's shipyards. With increased demand for skilled tradespeople, these materials allow students to gain industry-specific skills to prepare them for careers in B.C.'s ship-repair and shipbuilding sector.
The attached press release will provide more information along with quotes from:
· Darren Vaux, Chair of Pipe Trades, Camosun College
· Mark Lamarre, CEO, Seaspan Shipyards
Please let us know if you require any additional information. Thank you.
View Press Release
---