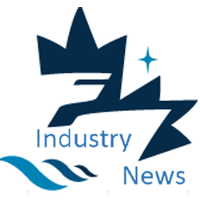 Currently, the requirements for inspecting, designing, constructing, equipping, and certifying aquaculture barges that carry or accommodate crew are outlined in 13 different regulations and standards made under the Canada Shipping Act, 2001.
Transport Canada is proposing an alternative option to the design, construction, and safety equipment requirements outlined in the:
Hull Construction Regulations
Stability, Subdivision, and Load Line Standards, TP 7301
Life Saving Equipment Regulations
Load Line Regulations
Marine Machinery Regulations
Ship Electrical Standards, TP 127
Based on this proposal, authorized representatives of barges that want to use the alternative requirements in the policy would need to submit an application to the Marine Technical Review Board. Their application would need to be approved before using the alternative requirements in the policy.
We're looking for stakeholders from Canada's aquaculture industry to submit feedback on this proposed policy.
View Online
---