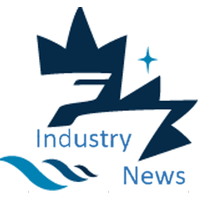 This agreement provides for commitments that will prioritize economic and social benefits for Musqueam, and contracting opportunities for Group Ocean.
This includes capacity development initiatives leading to career opportunities for Musqueam members both on the water, and ashore.
The first such initiative involved the training of five Musqueam members as Bridgewatchpersons/ Deckhands, in collaboration with the Marine Campus of the British Columbia Institute of Technology (BCIT).
The successful participants are now undertaking an onboard internship, and eventual placement with Group Ocean.
In terms of other inclusive strategies, Group Ocean has committed to a fuel supply agreement with Nation Clean Energy Inc., another Musqueam partner. This includes the supply of low carbon renewable fuel products.
Group Ocean hope to establish further lasting, meaningful, and successful business relationships with other Coastal First Nations, using similar collaborative Framework Agreements, as they are doing with Musqueam.
View Online
---