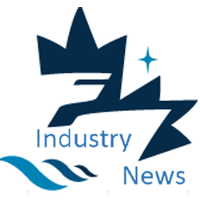 Québec, September 27, 2021 - Ocean Group is proud to announce the acquisition of Samson Tugboats Inc., a Vancouver based company specializing in harbour towing in the Vancouver area since 2011. In March 2020, Ocean Group announced that it had been awarded several major contracts in British Columbia, including one for harbour towing services in the Port of Vancouver, with three state-of-the-art tugs. After more than a year of operations, the company now has four tugs on site to serve its clients. With the acquisition of Samson Tugboats and its two tugs, Ocean Group will now have six harbour tugs in the region, additionally being able to count on the business relationships previously established by the management of Samson Tugboats.
"We share Canadian values of respect and integrity with Samson Tugboats and we intend to focus on the continuity of our activities, in a sustainable development perspective. The two harbour tugs will become part of Ocean Group's fleet and will meet the needs of our clientele in the Vancouver area. This acquisition is in line with our desire to have high quality standards for our clients," said Jacques Tanguay, President and Chief Executive Officer of Ocean Group.
This new acquisition reflects Ocean Group's objectives to continue its expansion on the Canadian West Coast and supports its determination to develop on a global scale. It is an investment in a company that is well known in the maritime industry and that has expertise that will complement Ocean Group's existing efforts in this region thus enhancing Ocean`s local footprint.
ABOUT OCEAN GROUP
Ocean Group is a major maritime company operating mainly in Quebec, Ontario, Alberta, British Columbia and the Caribbean. Nearly 950 employees carry out a multitude of projects its in the four main complementary business, namely shipbuilding and repair, harbour towing and marine transportation, specialized marine equipment rental and dredging, and electrotechnology.
For information:
Philippe Filion, MAP, Director – Corporate and Public Affairs, Ocean Group
418-694-1414, extension 259 or 418-928-7056
philippe.filion@groupocean.com
---